As teachers and trainers, do we ever really know whether the techniques and tools that we use are effective? The title of my talk at the ELTABB AGM on 11 February was "A third of a century in ELT — and none the wiser"? It was meant only partly as a joke.
In fact, I could have gone back even further than a third of a century. My first teaching job — indeed my first full-time job — was teaching "A level" economics at a school in south London in 1980.
I was 21 at the time and took the job because you needed no qualifications to teach at private schools back then. This meant I didn't need to "waste" a precious year after university getting qualified. That, I'm ashamed to admit, was how I saw it at the time.
An Unqualified Success?
I realize now what I didn't know then — that I had no idea at all what I was doing pedagogically. To be honest, I didn't even know such a word or area of study existed. And I also realize now that I had no idea then whether my teaching was effective.
I didn't know that I had no idea what I was doing and whether my teaching was effective.
Most of the schoolboys I taught seemed to enjoy my lessons. And most of those studying economics got excellent grades – irrespective of whether they were taught by me or one of the other three teachers in the economics department. And this was probably because the department had produced some excellent materials to help the students pass exams.
From Economics to Teaching English

Fast forward ten years and I was in Munich, armed with a newly-acquired CELTA Certificate, and was teaching "business English" to BMW managers and other employees.
In the one-to-one lessons with executives, we made extensive use of tape recorders, recording the clients as they spoke in English, then stopping the recording, giving the clients help to reformulate what they had said, getting them to record it again, giving them more help in reformulation, getting them to re-record and so on. At the end of the lesson, we gave the executives the tape to take home with them. I think we even asked them to transcribe the final versions.
If the clients were happy, all was well.
I remember thinking at the time that I had no idea whether this iterative method of reformulation was effective in the sense of helping our clients to develop their fluency, accuracy or general communication skills. It was just the method that we used. And if the clients were happy with it, and gave good feedback to the school, all was well.
Fortunately, no client ever asked me for the scientific evidence that this method worked or even asked why we were doing this. One did, however, say: "Can we forget all this and just talk about football and motorbikes. You can put whatever you need to on your lesson report, and I'll sign it." Note: I know nothing about motorbikes.
A Slight Improvement: Known Unknowns

I mention these incidents to illustrate two points. In the first situation, at the private school in London, I wasn't even aware of the fact that I didn't know whether my teaching was effective. The question never occurred to me. In the second case, at the language school in Munich, I was at least aware of the fact that I didn't know. Some kind of improvement in my professional development, I guess.
I was at least aware of the fact that I didn't know.
I'm not suggesting that all (or, indeed, any) teachers are as ignorant as I was back in the 1980s and 1990s. But maybe it is worth it for all of us to stop from time to time and ask what grounds we have for believing that our teaching is effective, assuming that we do.
Where's the Evidence?
Of all the presentations I've listened to at conferences over the past 30 years, few have had a greater impact on me than Russell Mayne's short, provocative and entertaining talk at the 2014 IATEFL conference. It was titled "A guide to pseudo-science in English language teaching". 
Mayne asked what the evidence was for the effectiveness of approaches such as "Learning styles", "Multiple intelligences" and "Neuro-linguistic programming (NLP)". And his conclusion was that the evidence was often totally lacking.
In 2021, together with Carol Lethaby and Patricia Harries, Russell Mayne authored a fascinating book called An Introduction to Evidence-Based Teaching in the English Language Classroom: Theory and Practice.
The book looks at the evidence for a whole range of ELT techniques, including the use (or not) of the learner's first language, the effectiveness of direct and explicit feedback versus implicit and indirect feedback, and the efficacy of various vocabulary-learning strategies, such as guessing from context and the use of monolingual versus bilingual dictionaries.
A Teacher's Duty to Check
Having spent six years studying economics — and having a particular interest in the impact of economic policies — I have huge sympathy for evidence-based, empirical approaches, as opposed to using theoretical or ideological arguments, or purely intuition.
I guess that's why I find the evidence-based approach to ELT so appealing. But I also know how frustrating evidence-based approaches can be. That was a key reason why I gave up economics. Often, the evidence was inconclusive or even contradictory. Sometimes, one is more confused after reading the evidence than one was before, and therefore reverts to intuition or prejudice.
Beliefs can make life simpler. But is this responsible when it comes to teaching?
Having firm beliefs based on no evidence — about teaching or anything else — can certainly make life simpler. But is this a responsible approach when it comes to teaching? Don't we at least have a duty to our clients to see if there is any evidence to support the methods we are using? Or, worse still, whether there is actually clear evidence that these methods are ineffective.
A Little Wiser Maybe
On the internet, there are numerous versions of the quote, "The more I learn, the more I realize I don't know", variously attributed to anyone from Albert Einstein to the singer Tony Bennett.
I need to check the evidence — even if that evidence isn't always clear.
That's exactly how I feel. I think I'm a little bit wiser now in that I'm more aware of what I don't know than I was when I started teaching 43 years ago, or when I started in ELT 33 years ago. And I'm more aware that I need to check the evidence for my views and beliefs — in teaching and elsewhere — even if that evidence isn't always clear.
What You can Do as an English Teacher

Teachers and trainers, often already overworked, shouldn't allow themselves to become paralyzed or frustrated by studying masses and masses of evidence that is sometimes inconclusive. (That's why the book referred to is so useful.)
Nor should they ignore the evidence of their own eyes, the subjective feedback from their clients — or that of their peers — as to whether their clients' communication skills are improving. But casting a glance at the available evidence from time to time doesn't do any harm.
Reference
Lethaby, C., Mayne R., & Harries, P. (2021). An Introduction to Evidence-Based Teaching in the English Language Classroom: Theory and Practice. Pavilion elt.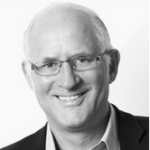 Ian McMaster is a business communication consultant, author and journalist. He began teaching business English in Munich in September 1990, was editor-in-chief of Spotlight magazine from 1995 to 2003 and editor-in-chief of Business Spotlight from 2001 until 2021. Ian is also a former coordinator of IATEFL BESIG. His publications include Effective International Business Communication (with Bob Dignen, Harper Collins).