English trainer Slobodan Kelecevic shares five great online tools that make a teacher's life a lot easier. And what's best: all of them are free! Find out how to make the most of the current options out there and compile your own digital Swiss Army knife.
Edmodo is an educational platform with many features of social networks. I discovered it two years ago and thought it was fantastic. Now, I think it's become even better – productive and ideal for both teachers and students.
You can create Edmodo groups for groups of learners or simply provide your one-on-one student with a great experience. As soon as you log in, it feels like a generic social media platform. It's quite easy to navigate and all customizable. You can have fun creating polls/quizzes and setting tasks with a due date for entire groups or individuals or just send private messages to some of your students.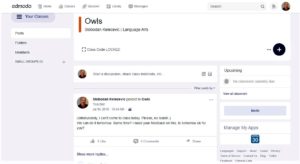 If you decide to take some of your teaching to Edmodo, you will find an abundance of ideas, how-to videos, tutorials and plenty of all-round support from the staff. Moreover, it comes with a great global community of teachers who are already using it.
To sum up, with all the changes schools worldwide went through in 2020, Edmodo is close to what we may call "the new standard". It can most certainly support and enrich your teaching in many ways; and it is a stepping stone to transforming a group of students into a community of learners.
I typically use Evernote for offline lessons – it's an app for taking notes, obviously. Evernote is really great because you can use it on your phone, tablet, laptop, desktop… The sharing is super easy, just one click away.
What's more, you can integrate all kinds of files and attachments into the notes. For instance, if we talk about some vocabulary, I can effortlessly insert an image of a mind map explaining or supporting that vocabulary topic.
But the best thing about Evernote is that both I and the student have a permanent record of what was done in a particular lesson.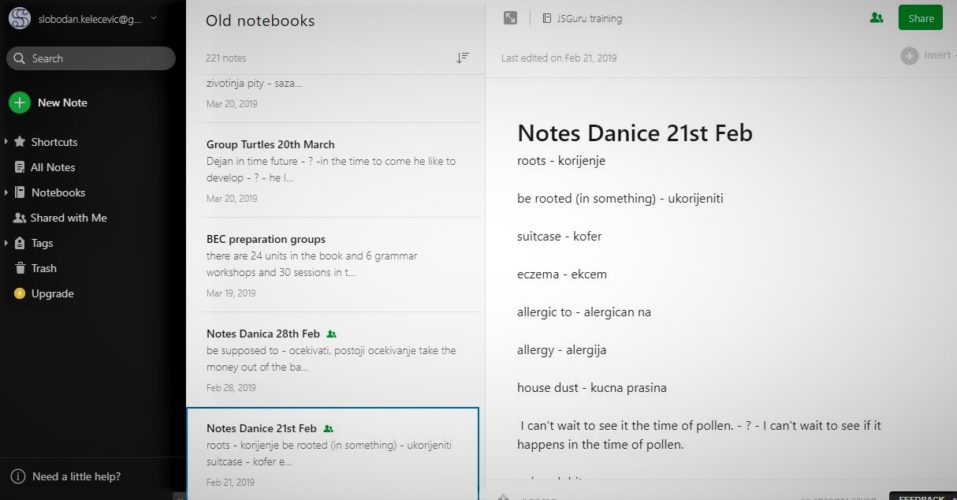 I can reuse and recycle the materials which makes it even more convenient. Simply consider this: who did you have a lesson with on Wednesday after Easter last year?
Who would remember that, right?
Evernote knows what was discussed when and with whom, and all this is readily available to be reused, modified and shared.
Doodle is an app that makes scheduling easy for you, especially when there are more than two people involved.
For instance, let's imagine I need to set up one-on-one sessions with five students for next week. Instead of sending everyone a list of my available time slots (with double-booking and lots of email traffic bound to occur), I select the dates and time slots on the Doodle calendar and just send the link to everyone. Then, they select whichever time slot works for them. No hassle, no headaches!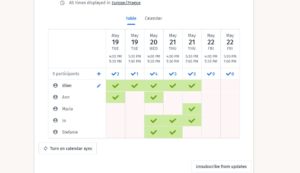 The best thing: once someone has picked a slot, it is immediately taken off the table for other people, so no double-booking is possible. Also, both them and I get notified and there is a clear record of the lesson time. That way, misunderstandings concerning timing are no longer an issue.
This way of scheduling is very clean-cut and it saves time and energy for everyone involved.
This is a productivity tool commonly used by teams for collaboration. Personally, I use it to organize my weekly and daily schedule as well as to keep the Mrs up to date on my lessons schedule. I use it every day and it's amazing.
It also works as a to-do-list manager. I usually make three columns with file cards: 'to do', 'doing' and 'done'. The satisfaction of dragging and dropping the cards into the 'done' column is fantastic.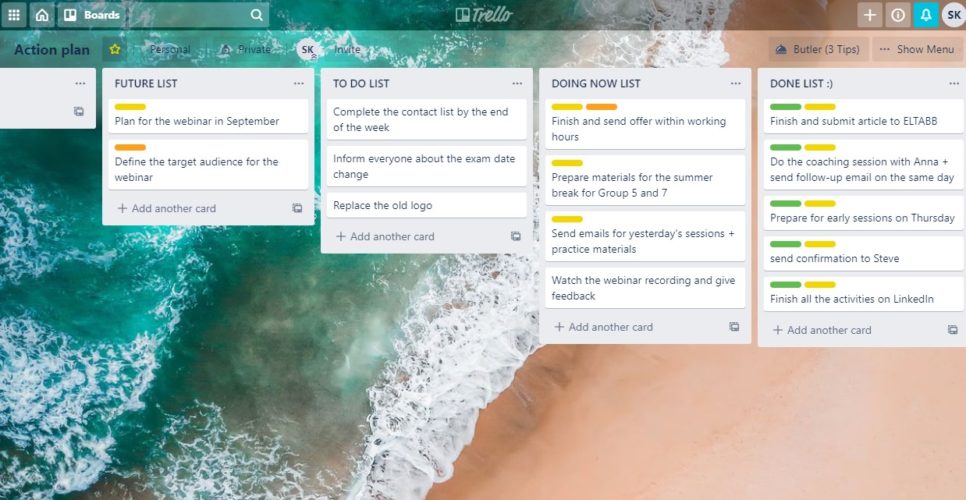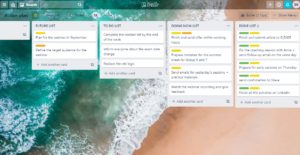 We can share a Trello board and all of its cards with anyone we collaborate with. For example, we could share it with two colleagues we are working with on a common school project. Thus, all three of us would see and have control over the cards; we could edit them and change how they are organized.
By using different colors for any changes we make, we know who made which card and who will/has completed each task on the board (i.e. in the project). Once a task on a card is completed, we can either mark it in green or simply archive it and clear the whole board that way.
The application itself is very flexible. You can use it on your browser on literally any device you can imagine.
This has huge language practicing potential, supporting students much beyond its original function. Blogger is actually a Google service for blogging, so if you have a Gmail account, you're in luck. You can start using it immediately without any further registration, verifications, etc.
You can start as many blogs as you want on a single Google account, just be sure to name them differently. Also, you can customize the design theme of the blog so your students can be very comfortable there from day one.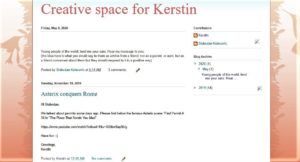 After that, students always ask the big question, "Can everyone see and read my writing online ?" This is when you tell them they shouldn't worry and that the blog is entirely private.
There are two privacy options: a) the blog is listed in Google's services and b) the blog can be found by search engines. If you check "No" for both of those, the blog will genuinely be private. Other students in the group will be able to read (and hopefully review) all their work though.
The next step is to invite people to become authors on the blog and check the other preferences in the settings menu. The settings are very intuitive and can be dealt with in a matter of minutes. Also, there is a convenient app for your phone so you can quickly check what's new on the blog on the go.
You or your students can set up writing tasks by simply adding new pages to the blog and then everyone in the group can comment and reply to the task. Who knows, maybe some of them will be willing to make the blog public one day. Wouldn't that be fantastic?
For more online-related content, check out this article with 12 tips for better remote lessons.
If you are looking for tools that help you create fun content for your learners, such as newspaper clippings, crossword puzzles and posters, take a look at the TEFL Zone.