2019 is rushing by and we haven't properly introduced ourselves! We are the practically all freshman ELTABB board with only Breanna and Sarah having been on last year as well. Therefore, it's been an intense year for us all so far with lots of learning and discovering our roles. Here's a chance to get to know us a bit and we hope to get to know you better at an upcoming event soon.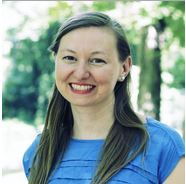 "I was lucky to find out that I loved teaching language 13 years ago and have been running with it ever since. After teaching in Argentina, my home of the USA and now in Germany, I've recently found the world of business English here in Berlin and am loving discovering English for Special Purposes. One of the companies I teach in, for example, is the Zoo!
I think ELTABB is a wonderful organization bringing teachers together and it has been so helpful for me in my career. I am excited about having become Chair this year and being able to give back in a big way. If you're not a member yet, then what are you waiting for?!"
Sarah Brown – Chair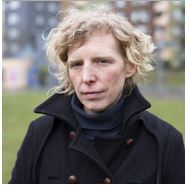 "I've been teaching business and academic English since I received my CELTA in Berlin in 2016. My previous experience working as a documentary producer in New York City was surprisingly good training for my current teaching jobs, especially the ability to communicate clearly with a diverse range of people, stay hyper-organized amidst chaos and problem-solve under pressure. In addition to teaching, I am also a student in a master's program specializing in academic writing and research.
I love ELTABB because of all the interesting ideas and people it has introduced me to and joined the committee because I want to help continue building this amazing community of English language teachers in Berlin and beyond."
Annie Heringer – Vice President and Events Coordinator


"I'm an Ohioan with a B.Sc. in Advertising and Journalism from Kent State (Ohio) and an M.A. in Linguistics from Providence University (Taiwan). I received my CELTA in 2007 and have been teaching English ever since. Since 2013, I've been teaching in higher education and love it! I'm very grateful to be on the board for ELTABB as my move from Taiwan to Berlin four years ago was not only a shock but a major struggle and ELTABB was the force that helped me transition from "survive" to "thrive". Being on the board means I can now "pay it forward" to other English teachers in need here.
I have a couple tasks such as recording meeting minutes, assisting at/with events, and organizing the Stammtische. The Stammtische (get-togethers) are a great chance to just meet people in the profession and support each other any way we can either by providing feedback on personal teaching methodologies, giving advice on the always dreaded trip to the immigration office, or even just having a fun chat
over absolutely nothing related to teaching!"
Breanna Alexander – Assistant Events Coordinator


"I come from Canada originally, but like many EFL teachers, have spent many years packing and unpacking in various corners of the globe. I've lived in Berlin since 2015. My educational background is in theoretical linguistics and textile studies, my work history accordingly diverse.
Though I've taught English to learners from toddler to adult, I quickly honed in on pronunciation coaching as my specialization and my passion. I now teach pronunciation through my own business, Shibboleth English, as well as English for airline employees at a local career college. I find ELTABB an irreplaceable support for freelance teachers in Berlin and I don't know where I'd be today without it. I am excited to be part of the team behind the curtain."
Brigid Thurgood – Treasurer and Membership Coordinator


"I come from a family of teachers. After promising myself I'd never become one, here
I am at the end of my first year of English language teaching – and thoroughly enjoying it. Before teaching, I practised as a lawyer for over seven years in Australia.
I moved to Germany in 2018 to take a sabbatical – and to pursue a long-time goal of living in another country and learning another language.
I primarily teach business English and legal English in companies and through some private schools, and am relishing the opportunity to learn lots and mix with people from all sorts of backgrounds. ELTABB is a fantastic community through which I have made some great connections, been able to access excellent learning opportunities, and even found some work!"
Ken Powell – Social Media Coordinator and Web Administrator


"I have been teaching all kinds of Englishes to all age groups and in all sorts of institutions since 1997 – in Istanbul, Brighton, Lisbon, Cologne, Berlin and now Kassel. As I studied mathematics and then became a middle school mathematics teacher, I often teach subjects related to this exciting field. Since I have discovered this niche, I love teaching English for Special Purposes even more. I am thrilled to have the chance to be on the board of ELTABB."
Georgine Kalil – Professional Development Coordinator




"I'm a CELTA-certified Berlin-based English and Korean language teacher working mainly with Volks-hochschule Spandau and Let's Talk Sprachschule in Potsdam Wissenschaftspark. Having taught in the USA and Korea, I am currently the communications coordinator of ELTABB."
Jin Choi – Communications Coordinator






You can meet us in person at ELTABB workshops and get-togethers which will be announced in the "events" section on our website. We're always happy to see new faces!
In the meantime, you can get a bit of an impression of who we are and what we do by taking a look at Mandy's collection of the best ELTABB quotes.