You've made it through 2021, and so has ELTABB! Despite the continued presence of You Know What, a band of committed Board members and volunteers have managed to keep the wheels of ELTABB turning. We have some impressive facts and figures to show you…
27 new members joined ELTABB
Membership Coordinator Stephanie Anderson writes:
'As a board, we were initially worried that membership would drop when we had to move all of ELTABB's events online in 2020. However, our membership has continued to grow, not only numerically; we've gained active and involved members from across Germany and in nearby countries who see the benefit of being a part of our strong ELTA network.'
Thank you to Stephanie for making new members feel welcome, and also to our Treasurer, Ryan O'Shea, for processing the members' fees and paying the bills.
21 articles were published in Connections – the online ELTABB Journal
Stand-out articles were:
Kit Flemons, one of our Journal Editors, thinks one of the best sentences from the Journal is: "He reads the thesaurus now." (from Mr and Mrs Dictionary. Find out the context in the ELTABB Journal…)
A big thanks to all our contributors, and in particular to Sandra Roggenkamp and Kit Flemons for their continued hard work as Journal Editors. The Journal has become a very useful resource for English teachers in our industry.
12 Monthly Newsletters, plus 5 important reminders and 4 mid-month updates were sent out
ELTABB currently has 282 subscribers on its mailing list. 191 of these are current members, while the others are either past members who want to stay informed or people who've signed up for our mailing list from our website. The most clicked-on links have tended to be the ELTABBer of the Month profiles and the upcoming events.
Newsletter editor Stephanie says:
'It's hard for anyone who's interested to say they don't know what ELTABB is doing these days. From our Ning Events updates to our growing social media presence to our monthly newsletter delivered directly to your Inbox, it's easy to find out about our many professional development events, networking opportunities, new Journal articles, and interviews with our members.'
Thank you to Stephanie for consistently producing high-quality newsletters.
11 ELTABBers-of-the-month were interviewed for our online Blog
I asked Kit Flemons (ELTABBer of the month Editor) for his favourite answer from an interviewee:
'I like this one from Annie Heringer, because it is a nice reminder that language learning isn't always just about words, that it has its fun and silly moments, and we can tie interesting and unique aspects of each other's cultures into our work – this example could also lead into a discussion on 'Achilles Heels'… There's always more to explore!'
Question to Annie: "It would also be interesting to hear about a moment/activity/lesson in the classroom that really stands out for you. What happened? What made it amazing?"
Read Annie's answer here.
In addition to the 11 interviews with ELTABB members, Kit has put together a special bonus round-up here.
Kit writes: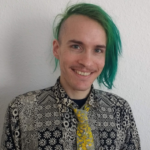 'I started doing ELTABBer of the Month in mid/late 2020, when You Know What was really weighing us all down. I think since then, this project has been an invaluable tool for keeping in touch with other ELTABBers, for discovering the diversity of our membership, and for maintaining a sense of community when other connections have been so forcibly cut. It has been an important tool for reminding each other that we all actually still exist – especially useful for me, who in the absence of in-person-events quickly devolves into something of a sunlight-averse recluse.'
Thank you to Kit for producing highly-readable interviews – still a popular feature with our members.
7 Professional Development Events were held online
ELTABB's workshops enable our members to become better teachers and trainers. Workshops this year included the Inter-ELTA Day and the two-day Intercultural Training course with ELC, with workshop topics ranging from brain-friendly presentation methods to inclusive materials and agile management tools for teachers.
Sandra writes: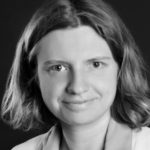 'This year has been both a great challenge and a great opportunity  – switching to online events has allowed ELTABB to cooperate with presenters from all over the world. Finding my feet as Events Coordinator and being able to contribute to our members' CPD while bringing fresh ideas to the table has been a fantastic experience. Also, a big shoutout to our previous coordinators, Mandy Welfare and Annie Heringer, for their unwavering support and inspiration throughout the year!'
Thank you to Sandra for organising some thought-provoking workshops that looked at our industry from a fresh angle.
5 Stammtisch socials were held
This included an online pub quiz, an online Christmas Stammtisch, and three in-person events. The Stammtisch held on a boat on the river Spree was a stand-out highlight for everyone.
It was the first time that we had seen each other for real after so long. A memorable night for many of us in 2021.
4 ELTABB members presented at the 33rd Annual IATEFL Business English Special Interest Group (BESIG) conference
This was a great opportunity for members to widen their profile on the international stage.
1,000 followers on Facebook
937 followers on Twitter
325 followers on LinkedIn
The number of followers on LinkedIn in 2021 has doubled, and Sandra's Happy Sunday series has driven engagement on Facebook sky high.
Our Social Media expert, Slobodan Kelečević, writes:
'In 2021, social media has built many bridges and connections to existing and new members as well as local and global audiences. There is no going back – our community is very well connected thanks to social media, and we'll continue to grow. '
Thank you to Slobodan for responding so quickly to our last-minute requests and for your consistency.
Web Admin
Ken Powell writes:
'After the exciting revamp of our website in 2020, things were generally pretty quiet in the web admin space this year with everything chugging along smoothly. A reminder to all members – one of the benefits of your ELTABB membership is to have your own profile on our website. If you'd like to have your profile up there, please contact admin@eltabb.com.'
Recording Secretary
Ken writes:
'This function largely operates "behind the scenes" – organising and minuting board meetings, dealing with our registration as an association, and so forth. Everything ran smoothly this year, although the re-registration process took a little longer than usual due to the Amsgericht asking for some additional information this year.'
Thank you to Ken for his accuracy and attention to detail!
Changes to the Board
Ken Powell returned as Recording Secretary to sort out the legal details, organise meetings and write minutes.
Sandra Roggenkamp stepped in as Events Coordinator while keeping contributing as Journal Editor.
Kit Flemons joined the Board as Editorial Team Coordinator. His main responsibilities include the continuation of the "ELTABBer of the Month series" and editorial work for the ELTABB Journal.
Christopher Chandler (previously Comms and Treasurer 2015-18) returned after a three-year break to take up the role of Chair.
Christopher writes:
'From previous experience, I know that the Board and volunteers of 2021 have had the toughest year in ELTABB's history. Without the natural glue of face-to-face workshops that sustain the ELTABB community, it's been a huge challenge to keep the Board and the wider membership together. However, we did it. We are all still here, stronger and more dynamic than ever, and looking forward to 2022.'
***
Here's to a fruitful and inspiring coming year with all of you!
Christopher Chandler works as a business English trainer across Berlin. You can find out more about him at www.christopherchandler.de