The traditional role of an English teacher is slowly but surely adapting to the needs of the 21st century. Slobodan Kelečević has taken some time to share his own ELT journey – from teacher to trainer and coach – with us.
ELTABB: Hi Slobodan, it's great having you here for an interview on continuing professional development for teachers.
Slobodan: Thank you for having me. I am always happy to contribute within the ELT community in any way I can. Also, I follow and am a big fan of the work you do here at ELTABB.
ELTABB: Thanks Slobodan  –  we can't wait to learn about your adventurous ELT story! So let's jump right in:
How did you start your career as an English teacher?
Like many non-native language professionals, my career in the world of teaching EFL started after university (those four great years of youth!). Uni explicitly prepared me to work in a public-school type of environment.
But I never worked in a public school nor with children. I've spent most of my career teaching adults and working in the private sector for language schools.
These days you're a bit of a jack-of-all-trades in ELT. Can you tell us more about this?
Truth be told, to be and stay competitive in a dog eat dog "private" market situation, I had to learn extremely fast everything I needed to know about teaching adults – of all age groups and every possible background.
After a number of years of teaching and exploring, and having specialized in Cambridge Exams preparation, I started to feel that I needed to take all that to a new level.
So I went and did my CELTA about eight years into my teaching career. My entire CELTA experience was quite eye-opening and riddled with "aha" moments.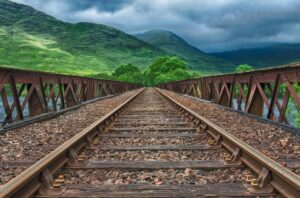 That's when I truly realized that my learning and professional development were genuine lifelong processes that could be utilized to yield marvelous results down the line.
With remote learning being the new normal, what role does technology play in your teaching?
Since I was 16, I've been very interested in computers and how far technology can take us in terms of improving our lives and everyday experiences.
That's why I implemented tech from the earliest days of my career as much as I realistically could. There were certainly limitations to how far a single PC could take the classroom teaching/learning experience back in 2009.
In 2015, right after my CELTA course, I took a leap of faith and started teaching for a Chinese online school…and got the first taste of what it's like to teach people from another country, culture, basically, a different civilization.
It was fun and exciting at first, but it soon became a real burden to struggle with an eight hour time difference for six days a week. I was determined to find an online teaching job closer to home.
Within a few weeks' time, I managed to get a job interview with an online school that only had a two hour time difference and webcams working on both sides. Those two things were enough for me. I got the job and I'm doing it part-time even today.
Sure enough, the adventure continued: you mentioned that you got into ESL training after that. How did that come about?
After a couple of years, I was itching for something more – again. I felt confined by the bulk of the material being used in that online school. I felt I was outgrowing those strictly book-based lessons.
That's when LinkedIn made a fateful match, and I got an opportunity to start working as a business English trainer for a German online school.
From your personal experience, what do you think is the big difference between an ESL teacher and a trainer?
My take on the difference is this – as a teacher, I:
introduce
explain
practice
follow a coursebook
prepare for tests/exams
This means that I follow the prescribed steps of a curriculum toward a given date (the end of the course or semester).
Simply put, a teacher will ask themselves,
Can I cover all the material from the book today and introduce additional activities to help practice it so we're on track in the curriculum?
As a language trainer, I:
demonstrate
simulate
discuss and debate (using the target/specialized language)
build up particular language skills/subskills
use case studies
advise on learning strategies
use metalanguage
have particular needs and/or company goals in mind
prepare people for possibly life-changing events, e.g. job interviews
A trainer will ask themselves,
What real-world types of activities should we focus on, and are they in line with the learners' (language) goals?
You may have also noticed that I prefer the word "learners" as the word "students" sounds more classroomy and traditional (e.g. the teacher holds the information and power).
You see, I never trained traditionally to become a language trainer – I grew into the role thanks to all my previous experiences. It seems to me that happens to a lot of teachers over time. It's like an evolutionary step if one is interested in that kind of work.
That's not the end of my development story: roughly one year ago I got a chance to do a course to become a language coach.
Can you tell us what being a language coach means to you?
A coaching mindset was another game-changer for me: absolutely full focus on the learner, active listening and asking meaningful questions at the right time. These are so powerful in language acquisition.
Language coaching is done over a small number of sessions, but it's highly fulfilling for both the learner and myself. In a sense, it's the step toward self-awareness in the learning process that learners benefit from so much.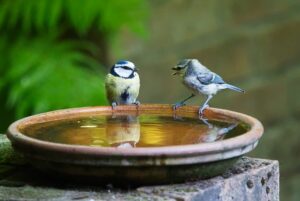 I look at coaching as the helping hand for them to realize their own truth and answer those all-important language development questions: why, what, and how.
Having moments of silence and other coaching tools are all marvelous additions to my existing teaching/training practices.
What would you say to teachers who want to evolve their career path?
I've just told you everything worth mentioning about myself and my career. Now, what am I –  a teacher, a trainer, a coach? Or some hybrid of all of those things?
To be perfectly honest, I was puzzled by that question for a while as well.
The truth is that I am the latter. Yes, I mutated into a new type of language professional. It's a kind of one-size-fits-many, according to the needs and goals of the learners.
All those things would not have been possible if there hadn't been one important ingredient on my side—a growth mindset. That was the driver of all the little things that amounted to the final result.
In conclusion, it's not about which school or university you went to; it all boils down to your actions after you finish your formal education.
The steps you take today as a language professional (or don't take) will determine your future career path. If done properly, a teacher/trainer's career improves over time and through experience. Like good-quality wine, it gets better with age.
***
Slobodan Kelečević started out as an EFL teacher but has found his true calling in language training and coaching. He is excited to work in this age of great changes in language learning. For more information about him, check out his LinkedIn profile.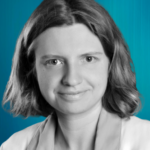 Sandra is the current editor-in-chief of the ELTABB journal. She holds an MA in English and is a trainer for brain-friendly language learning. Likes Shakespeare and Venetian lute music.